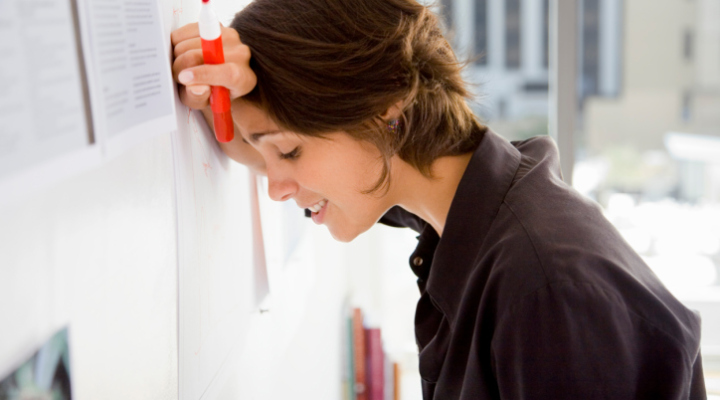 After sustaining a concussion or other type of traumatic brain injury (TBI), there is no question that the path to recovery may be long and grueling. While rest and relaxation are important, taking steps to become more active may also be beneficial in the recovery process. Even returning to work could be helpful in certain circumstances.
It is not uncommon for survivors of traumatic brain injuries to become anxious to get back to a somewhat "normal" routine as soon as possible. While not all TBI survivors will be able to return to work or enjoy life as they once did, some may be able to rejoin the workforce with proper precautions.
If you have sustained a traumatic brain injury, and feel you have recovered to the degree that you are capable of returning to work, here are five things you need to do:
1. Talk with your doctor about returning to work.
Before you return to work, it is important you discuss it with your doctor. Not all TBI symptoms are severe, yet even mild symptoms could cause significant, long-term damage. If you return to work too soon, you could cause more damage than good. Added stress can have a negative impact on TBI recovery. Since your doctor has an in-depth understanding of the extent of your injuries, as well as how your recovery is going, he or she can best advise you on the pros and cons of going back to work at your current stage of recovery.
2. Coordinate a work schedule with your employer.
Once your doctor has cleared you to return to work, it is important you take the time to sit down with your employer and coordinate a sensible work schedule. You should not try to work on the same schedule you did prior to your injury. Ease back into work. You likely need to arrange to have reduced responsibilities at first. You should also plan to work shorter hours and be allowed to take more frequent breaks, particularly if your symptoms get worse. Do not worry about coming across as lazy, as you are far from that. It takes a lot of strength and tenacity to return to work after suffering a traumatic brain injury.
3. Take precautions to avoid hazards at work.
After suffering a traumatic brain injury, it is extremely important for you to use caution to avoid hazards at work. Do not perform work that requires you to climb ladders or work at heights. Do not attempt to lift any boxes or move heavy objects around. Driving after a TBI may be dangerous as well. If your job requires you to drive, ask your employer to put you on a desk job for the time being. Working with machinery is not advised, as hand-eye coordination and mental capacity are likely to be diminished. The bottom line is, if some part of your job requires you to do a task that could cause you injury or harm, ask for help from a co-worker or ask your boss to reassign the task. There is no reason to put yourself further at risk.
4. Get lots of rest.
Traumatic brain injuries can affect a person's physical capacity, as well as his or her cognitive and emotional capacities. If you do not get sufficient rest, the stress on your body may be too much for your brain to easily handle. Getting a lot of rest is one of the most essential parts of any TBI recovery plan. Your brain needs downtime to heal – time when it is not trying to assimilate information while watching TV, playing video games, reading, having conversations with others or trying to figure out problems at work.
5. Get regular checkups.
It is really easy to get involved with work and other activities while recovering from a traumatic brain injury. It is also easy to forget or ignore the need for regular checkups. If you do not want your recovery to regress, go see your doctor for regularly scheduled checkups or when symptoms appear to worsen. By doing this, your doctor will be able to closely monitor your progress and address any possible concerns. The earlier symptoms are caught and treated, the better your chances are of achieving a full recovery.
Source:
CDC – Heads Up: Facts for Physicians about Mild Traumatic Brain Injury (MTBI)