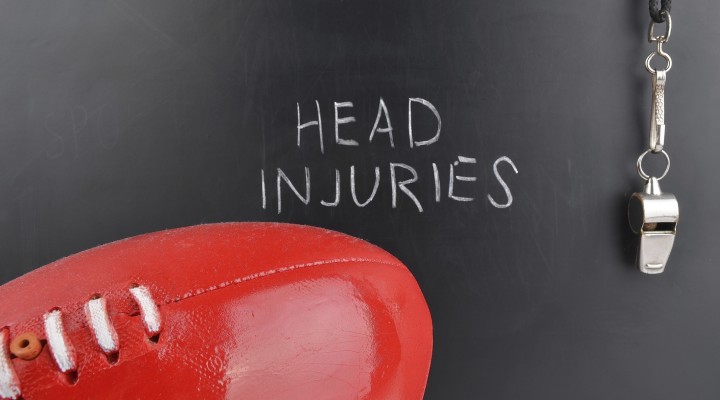 Every year in the United States, about one million people seek emergency room care due to a traumatic brain injury (TBI), and an estimated 230,000 people are hospitalized. Traumatic brain injuries range significantly in severity, from a mild concussion that has no long-term impact on health, to a severe injury that directly impacts every facet of life. For those in the latter category, establishing a new normal is especially difficult, but with motivation and hard work, it is possible to enjoy a sustained quality of life.
The areas of life that are impacted by a TBI will depend on which parts of the brain were injured, as well as the severity of the TBI diagnosis. While it's nearly impossible to accurately gauge exactly how much impact a TBI will have on a person's life in the long term, there are general steps a person can take to help them overcome many of the challenges associated with a TBI.
Attention and Concentration
A traumatic brain injury can render you unable to focus or concentrate on multiple tasks. As a result, you may suffer from restlessness and may become easily distracted. To combat those hurdles, remove any potential distractions prior to starting a task. Do it no matter how seemingly simple a task is (answering a phone call) or how difficult (writing a letter). As you gain confidence, you will notice a slow progression in your ability to complete increasingly complex tasks, and eventually the distractions will no longer be a hurdle to completing them.
Communication
Communication can also be problematic for TBI victims. You may find yourself having a hard time coming up with the right word, following conversations, using facial expressions, and reading the emotions of others. To help regain abilities in this area, maintain conversations with only one person at a time, speak slowly and deliberately, and create a signal that others can use to let you know when you have gone off topic. The more you practice these steps, the easier communicating will become.
Organization, Planning and Retaining
Scheduling appointments, making plans, and performing multi-step tasks can be a challenge for people who have a TBI. So, start making and keeping lists of things you need to do and create step-by-step instructions for tasks that you find difficult. If a task is simply too complex, break it down into smaller steps. When faced with a task that you cannot figure out, focus on the desired end result and work backward.
Another common problem for victims of TBI is the inability to recollect events and retain information. You might recall memories from long ago, but short term memory and the ability to grasp new information are generally affected. Write down a list of daily routines and activities and keep a copy by your bed, on your refrigerator, in your car, or wherever else you may need it. Use notebooks, wall calendars and smartphone apps to help you along the way, too.
Also, the more relaxed you are and the more rest your brain gets, the better it will function. So, get plenty of sleep and reduce anxiety triggers. One way to lower anxiety is to review your notes and practice new tasks regularly. That way, you will become more familiar with them, and that will lead to reduced stress.
A traumatic brain injury can be a setback, but there are countless ways you can help yourself along the path to recovery. Even if you don't regain full capacity, with patience and practice you can still function at a high level. The quality of life you enjoy will be directly impacted by your level of motivation and long term commitment to recovery.