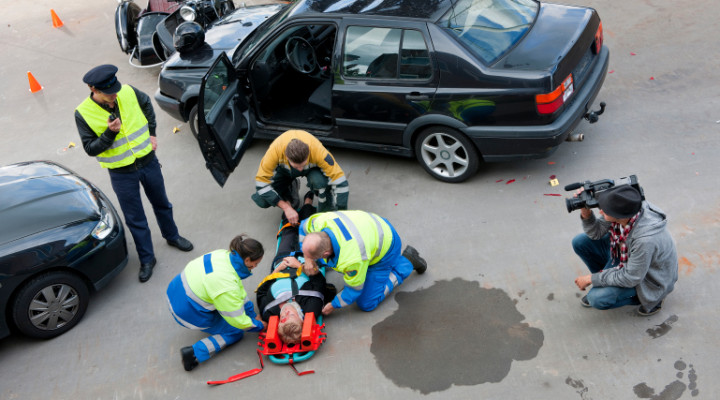 A car crash is always unforeseen, and the consequences are often life-changing. A serious injury that requires many months of medical treatment is often chaotic and emotionally and physically draining, even for a minor injury.
Head injuries are a common injury in an auto collision, and these injuries carry very serious consequences. In many cases there will be a permanent impairment of cognitive abilities, motor skills or both. Even a minor concussion can leave the person with severe headaches, emotional instability, depression and other symptoms. Some of these symptoms may not be immediately recognized as being associated with a head injury.
One of the most difficult situations is when the memory has been affected, either short memory or long term memory. An unusual case reported by Business Insider involved a racecar driver, Fernando Alonso. His car hit the wall at a speed of about 93 mph. He lost consciousness for a period and appeared confused, and due to his symptoms, was airlifted to a hospital for a medical evaluation.
Upon being questioned by medical professionals at the hospital, Mr. Alonso had no memory of the prior twenty years of his life. The brain injury he suffered affected his memory to such a degree that he had literally no memory of two decades, and considered himself to be 13 years old. This form of memory loss is termed retrograde amnesia, and can be a symptom of a serious brain injury or concussion. Some people recover all or most of the lost memories, while others cannot, and must relearn the entirety of their lives, including meeting spouse and children as if for the first time – a difficult situation for everyone. Thankfully, Mr. Alonso is reported to have recovered fully.
Another type of amnesia, called anterograde amnesia, leaves the person unable to create new memories. The inability to retain new information makes life extremely difficult, with challenges that are almost unimaginable. What was learned in one moment can be forgotten almost instantly.
Specialists who work with those suffering from brain injuries have developed methods to assist the person to deal with this serious impairment. Some people must be retaught how to speak, walk and do any of life's most basic tasks.
The prognosis for any victim in a car accident is often uncertain, particularly in cases of brain injuries. While some patients recover fully, others may never regain their abilities, or will live with significant mental impairments. Medical professionals cannot advise families of what to expect with regard to a full recovery, as each person varies in response to treatment.
Other life-changing injuries commonly associated with car accidents include spinal cord injuries and paralysis, disfiguring injuries and amputations.
A car accident is often not strictly speaking, an accident. It is the result of an act of negligence, when another driver acted by failing to exercise reasonable care for the safety of others, and in doing so, injured others. Acts of negligence include drunk driving, speeding, texting while driving and other types of distracted driving, as well as drowsy driving. If a driver gets behind the wheel and puts others in danger, they can be held accountable for injuries and loss of quality of life through an insurance claim or personal injury lawsuit. These legal actions fall under the jurisdiction of the state's civil court system.