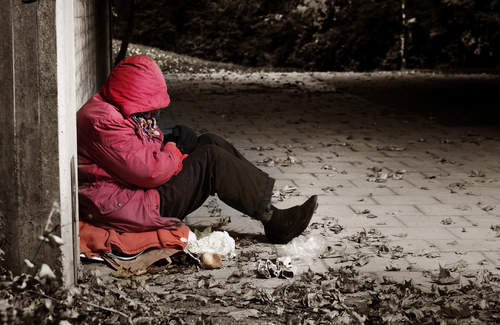 Traumatic Brain Injury or TBI is the damage, loss, or deterioration of the brain cells which results from the effect of an outside force such as a blow to the head. It is a common occurrence especially among fighters, contact sport athletes, battle veterans, and in recent times it has been postulated as one of the leading causes behind urban homelessness.
Could it be Coincidence?
According to recent research, there is a very easily identifiable link between homelessness and trauma to the brain. Homeless people are those who are unable to acquire regular housing or residence, and they can be spotted easily in the darker alleys of towns and cities all over the world. A fraction of this population is also characterized by aggressiveness, inability to retain recent memories, confusion and disorientation, and in most cases an infallible urge to relapse even after drug rehabilitation. That these are attitudes and markers often exhibited by TBI patients, or that a large sector of homeless people are battle veterans who are associated with TBI related injuries, is no longer a coincidence.
Research Ties in the Two Conditions
Upon screening dozens of homeless patients, Charles Preston, Director of Psychology services at the Valley Homeless Healthcare Program of the Santa Clara Valley Medical Center, and his team discovered that a full 71 patients suffered from a form of TBI. Whether the brain injury came prior to the homelessness, or if it is as a result of the homeless condition, Preston cannot exactly surmise. That there is a definite correlation between the two phenomena, is a theory that Ciara Mahan, who first started the screening for cognitive problems among the homeless, would agree with. According to Mahan, this explains the reasons why many homeless individuals are very forgetful, may anger easily, and can be quite argumentative.
Homelessness, TBI, and Vices
It has been shown that a correlation exists between social vices such as addiction, substance abuse, drunkenness, and brain injury. The same exists with homelessness. Homeless individuals often exhibit tendencies towards substance abuse and other social vices. These vices along with socially and psychologically traumatic experiences such as social isolation, family breakdown, and disabilities can result in homelessness.
The Young Homeless Population
The correlation between homelessness and brain injury is not in resultant terms – none is a direct result of the other. Homelessness can result in brain injury. The number of accidents that homeless people get involved in, beatings of homeless people, poor living conditions, rougher and tougher neighborhoods and lifestyles can be a direct cause of brain damage. On the flip side, individuals with pre-existing traumatic brain injuries can also find it difficult to adjust to normal living conditions, leading to them becoming homeless. As many social scientists know correlation does not equal causation. This is a topic that needs deeper research and understanding in order to fully develop an accurate answer.