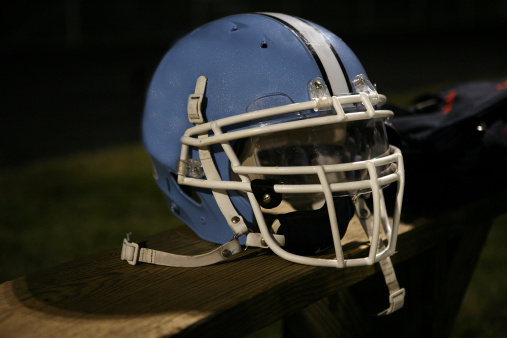 Traumatic brain injury (TBI) is a major topic in public health. As an under-discussed but extremely serious condition, TBI awareness needs to be spread among the general population. And even more than the general population, several specific groups need to understand that their situations call for special attention to TBI. If you're a member of one of these groups, be aware, educate yourself, and stay safe to avoid lasting and brutalizing damage to your body's central organ.
Athletes and Risks for Brain Injury
Athletes are among the population most at risk for a TBI. Players of heavy hitting sports such as football and boxing are, of course, at the deepest risk. But TBI affects more athletes than just linebackers and welterweight champions. Any athlete can suffer head trauma. In fact, according to the American Association of Neurological Surgeons (AANS), cycling is the sport that most commonly associated with brain injury. (The other items in the top five are football, baseball/softball, basketball, water sports (diving, swimming, etc.), and recreational vehicle riding.)
If you're an athlete—of any kind—be careful. Sports enthusiasts suffer TBIs very often. Any small bang to the head can leave you with lasting damage. Even relatively violence-free sports are common sources of injury (see basketball on that list up there?). Fast movements of all sports lead to strong blows to the head. Watch yourself.
Construction Workers and Risks for Brain Injury
Those "hard hat required" signs are there for a good reason. When working construction, hard and heavy object are very likely to come dislodged and knock your head around. Even a small object can severely damage your brain if it falls far and fast enough. Construction workers are vulnerable to pails, planks, wrenches, and countless other objects falling without warning and hitting them in the head.
And falling objects aren't even the most frequent cause of TBIs in construction work. Human falls are. A 2009 study from the medical journal Brain Injury found that simply falling down and hitting a head on the ground was the biggest source of brain injury among construction workers. Construction sites are filled with many tripping hazards, and the fall construction workers take are often longer and harder than the falls people take in most workplaces. If you are a construction worker, be careful on site, wear your hard hat, and walk carefully.
Any Job that Involves Driving
According to the Mayo Clinic, vehicular accidents frequently cause TBIs. Professions in which workers need to drive around regularly—taxi drivers, delivery drivers, postal workers, police, home health aides, etc.—can be potent sources of brain injury danger. Car accidents are, of course, causes of every kind of health problem under the sun, and workers in these jobs are likely already aware of the problems associated with crashes.
If you drive for a living, review your traffic safety skills. Practice defensive driving, watch your surroundings carefully, and wear your seat belt. Even a minor fender bender can give your head a big bump and leave your mind altered forever. Professional drivers can never be careful on the road.