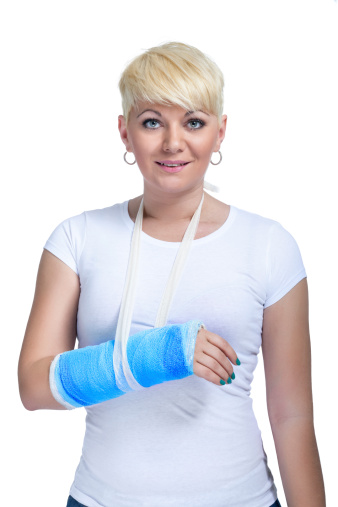 Traumatic brain injuries (TBI) can devastate people's lives. One simple blow to the head can send any person to a lifetime of difficulty. Returning to work after a TBI can be challenging, and even impossible for some TBI patients with former careers.
Some jobs are friendlier to your brain—physically speaking—than others. If you're taking TBI into account when deciding on your career, consider how well or how poorly these careers will affect your brain.  
Office Worker Careers
Office workers rarely suffer blows to the head. Office work may be boring, but it will probably not leave you with a cognitive disability. Office workers do many things, and almost none of those things will leave you with a TBI.
Pros:

When you work in an office, you'll be safe. White collar workers make their living using their brains, and upper management understand that endanger those precious resources would put the entire business at risk. If you're interested in avoiding a TBI, office work is for you.
Cons:

Office work can be dull. You'll sit behind a computer screen most of the day and be immersed in vexing politics. Your brain may be safe, but it might not get the top notch exercise it desires.
Careers in Law Enforcement
Law enforcement workers are regularly put into dangerous situations. Policemen and policewomen frequently need to engage in physical conflict, drive at high speeds, and put themselves in the front lines against the forces that bring ugliness into our lives. This career may be noble, but it is not a great choice for the TBI-concerned worker
Pros:

Police officers work hard to improve their world. Because of the dedication they often show to their mission, police officers display satisfaction with their lives and careers. The work is exciting, dynamic, and will provide long lasting opportunities for development.
Cons:

Law enforcement officers deal with physical violence. It's part of the job. As a police officer, you'll be facing some of the most frequent causes of TBI: blows to the head, high speed driving, and running around in dangerous situations.
Careers in Retail
Cashiers, sales clerks, and other retail professionals do not get hit in the head too much. Sellings things to people is good, reliable work, and by doing so you won't be putting yourself at risk of TBI. Retail is good long term work only for some people. If you're interested in talking to new people every day and keeping your brain comfortable, go for it. But if you're interested in risks and excitement, look elsewhere.
Pros:

You'll be safe. Retail workers spend most of their time in comfortable places talking to people. Customers can be incredibly rude, sure, but they rarely assault workers. Choose retail if you think you will like walking around stores and helping people find things.

Cons:

While you're unlikely to face TBI risks, you could get bored. Retail workers are frequently insulted by members of the public who do not view them as fully human; any seasoned retailer will have

countless stories of being bullied and abused

by people they don't even know. You'll be safe from TBI, but many other forms of psychological violence make provide their own forms of damage.