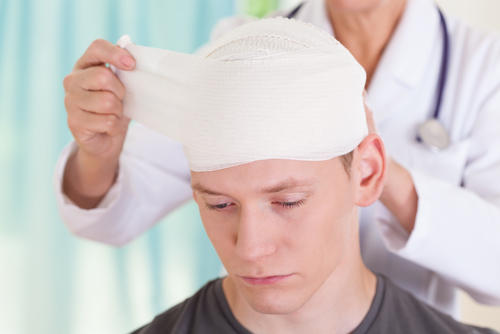 Concussions are scary, but recovering from a concussion can be boring. You're confused, you don't want to do much, and you're probably a little unsure of what to do and what to avoid. And recovery times can vary greatly.
Luckily, many people have gone through what you're doing, and many medical experts have good advice about your recommended activities following a concussion. Here are some of them. Concussions are a pain, but there are good steps you can take to ensure your recovery is as smooth and enjoyable as possible.
Stay Home From Work
You may not be sick, exactly, but a concussion is a very good occasion to use your sick time. Stay home from work. Rest is one of the most important things you can do for yourself when you are recovering from a concussion.
Going to work, on the other hand, is probably a bad idea. Working your brain will slow down your recovery time. Doctors suggest you take it easy. You should listen to your doctors. And if your boss is skeptical about your request, remind her or him that the work you would do if your did come in would be sub-par because your mind is not fully functioning. Stay home from work if you've got a concussion.
Get Some Light Reading Done
This advice is not for everyone. Doctors advise people with concussions to avoid straining their minds, and for many people, reading of any kind is work. But for serious readers, some light reading might be a good idea.
Just make sure you stick to the easy stuff. Intellectual strain is not recommended for concussion sufferers, so you'll want to avoid highly technical or complex literary works. Grab some easy beach reading and enjoy.
Eat Up!
Eating is a great way to pass the time, and a concussion is a perfect opportunity to lay off your diet. Ask a trusted person to pick up some good grub for you while you recover. Don't feel guilty about overeating; you're in recovery, and some extra calories might give your body the energy it needs to get some extra clean-up work done.
Remember, though, that cooking is a complicated task. Don't work too hard to get your meals. Order in, or ask a spouse to whip some food up for you.
Take Naps
Nothing rests your mind like sleep. Sleep is the ultimate way your brain has to shut off and build up energy. Doctors recommend that concussion sufferers get an abundance of rest, and napping is one of the best ways to do that. Keep in mind that many medical professionals recommend staying awake immediately after the concussion causing impact itself; speak with your doctor to find out when you should start sleeping.
So get comfy, curl up with your pets and a warm blanket, and take it easy. This will speed up your recovery, help you to put your thoughts together, and avoid doing anything silly in public. Concussions leave you confused, and you will almost certainly want to take lots of naps. Listen to your instinct and get some sleep.