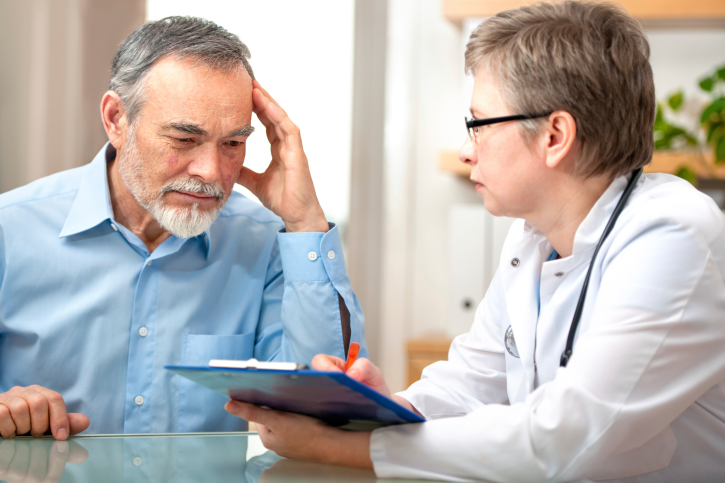 It's one of the tragedies of modern life that Keith Lamont Scott was not responsible for attracting attention to himself.  Nor were the police responsible for misunderstanding his intentions.
It takes all kinds to make a world, according to the old saying, and today – on any ordinary city street – an observer might be able to see anything from couples so in love they fall off the curb to a homeless derelict shuffling his or her way to a safe sleeping spot for the night.
In between these extremes are otherwise ordinary people who may have mental difficulties resulting from head injuries, fetal alcohol syndrome, mental or physical abuse, or simply an imbalance of brain chemicals.
What Happened
In Scott's case, it was a TBI, or traumatic brain injury. For more general information on TBIs, please visit the Brain Injury Clubhouse.
According to the Centers for Disease Control, or CDC, people who incur TBIs are twice as likely to die from "unintentional injury". This is because TBIs affect both thought and balance. People with TBIs can't always think clearly, and this leads them into compromising situations. They also tend to lose their balance, which makes them appear to be drunk, or on drugs. In Scott's case, his injuries were so severe he had to relearn how to walk.
TBIs contribute to about one-third of all injury deaths in the United States, and Scott was no exception. In fact, he was only one of 1.7 million people in 2015 to sustain a serious head injury. In Scott's case, it was the result of a motorcycle accident.
His shooting, on September 20, was prompted by what police later described as disturbing, or threatening, behavior. By one report, he was rolling a marijuana cigarette and holding a gun.  The fact that he was African-American, and living in Charlotte, North Carolina, is – or should be –irrelevant. Scott's wife disputes the report, notes that Scott was not only injured but on medication, and tended to slur his words, stagger, and behave erratically and impulsively. These are all hallmarks of a TBI and the medications given to help people living with one.
TBIs, the Worst of the Worst
The hardest part of having a TBI is trying to live in the "normal" world and act like nothing is wrong. Alzheimer's and other dementia victims are pitied and given special consideration, but the victims of TBI are basically self-reporting. If they happen also to be black and living in a poor neighborhood, the likelihood is that they will not be believed, perhaps particularly by law enforcement.
A similar situation exists in the workplace. Most TBI victims go first to the ER, and then later to the doctor. But not all head injuries can be immediately assessed or evaluated. It may take months, in fact, to separate TBI-related effects from lack of education or opportunity, and other lifestyle situations impacting the way a person talks, acts and even dresses.
In fact, of the approximately three million TBI victims appearing in the ER each year, only 11 percent are hospitalized, and – thanks to the miracles of modern medicine – 7 percent fewer now die than a decade ago.
Who Are TBI's Victims?
Most of the victims of traumatic brain injury are either young or old; that is, over 65. Most of the causes are falling, with accidental blunt trauma (being struck on the head) coming second, and motor vehicle crashes coming third. Most of the ER visits for head trauma were among children aged ) 0-4 years. Between the ages of 15 and 44, the most common causes of TBIs are motor vehicle accidents.
Three times as many men as women are afflicted with TBIs, and more likely to die from them simply because males are more active and aggressive.
The Legacy
"Not having an appropriate response in a stressful, chaotic event is certainly a potential effect of a TBI," said Jeffrey Kutcher, director of the NBA's concussion program and current owner of a sports neurology clinic in Detroit, Michigan.
According to Kutcher, who never personally treated Scott, the "zoning-out" that Scott's friends described was likely a direct result of the TBI or the medication Scott was taking. Either way, it is sad that an innocent man died, but the only place to lay blame is on the failure of the human skull to protect against all injuries.